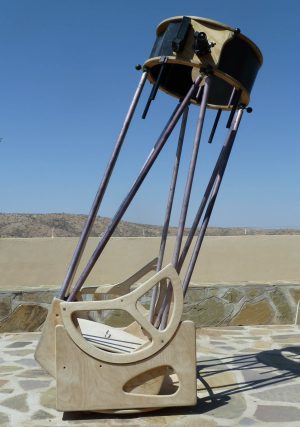 ICS DOBSON 24″ *
D=610mm, f=2440mm, f/4
Accessories include:
Focuser Starlight Feather Touch, Telrad-finder, viewfinder 7×50 with 45°-view, upright image and Losmandy-holder, adapter 2″ to 1¼", adjustment laser, tools, filter wheel with free opening and four 2″ ICS premium fog filters: UHC – H-Beta – two different OIII.  Six TeleVue eyepieces:  31 mm Nagler, 17 mm Etos, 13 mm Etos, 8 mm Etos, 6 mm Etos and 3.7 mm Etos
This Dobson is provided by the company INTERCON SPACETEC. You can book here well in advance.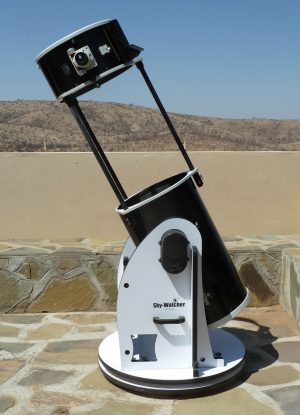 SKYWATCHER 16″ SYNSCAN GOTO DOBSON
D=405mm, f=1800mm, f/4,5
This 16″ Dobson has motors and encoders in both axes, so after a three-star referencing, GoTo and tracking are possible and sufficient for visual observations.  "Lucky imaging" of the moon and planets is possible with the use of a webcam for example. The device is equipped with a 2″ Crayford focuser, a 1¼" adapter and a 9×50 finderscope.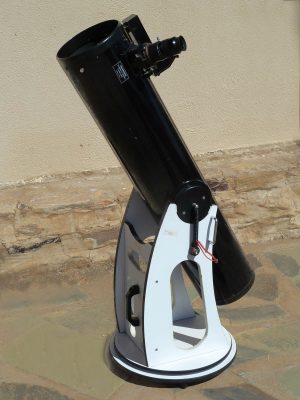 8″ DOBSON

D=200mm, f=1200mm, f/6
The 8″ Dobson is a lightweight instrument for the beginner, and you'll be amazed at what you can see with it.  The device comes with a 2″ focuser, a 1¼" adapter and a Telrad-finder.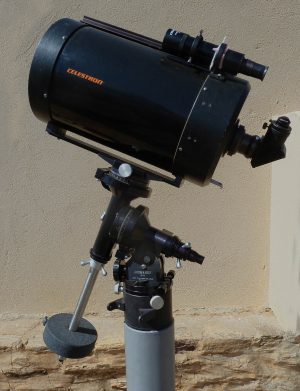 CELESTRON 11″
D=280mm, f=2800mm, f/10
The C11 is a Schmidt-Cassegrain telescope.  Accessories include an eyepiece 2″ zenith prism with 1¼" adapter, a Telrad-finder, a T2 connection and a 3″ Losmandy rail to hold a camera.  There are three 2″ eyepieces available for visual observations.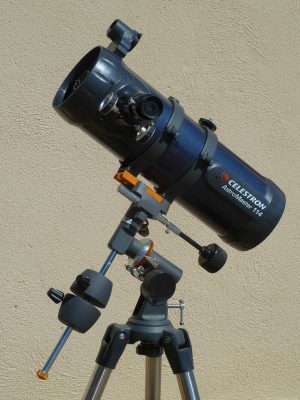 CELESTRON AstroMaster 114
D=114mm, f=1000mm, f/8.8
This Newton telescope with a lightweight, parallactic mount without tracking, is suitable for visual observations.
MEADE 10″ LX90 GPS
D=254mm, f=2500mm, f/10
Schmidt-Cassegrain telescope with an azimuthal fork mount and GoTo.  The instrument is well suited for visual planetary observation and other small objects due to its focal length.  Accessories include a 1¼" zenith prism, an 8×50 finderscope, and a red dot finder.  The built-in GPS in conjunction with the GoTo control allows for quick location of the objects.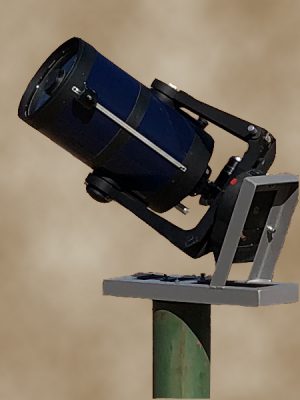 MEADE 10″ LX200
D=254mm, f=2500mm, f/10
Schmidt-Cassegrain telescope with an azimuthal fork mount.  This device has no tracking facility and can therefore only be used visually and for short-term exposure.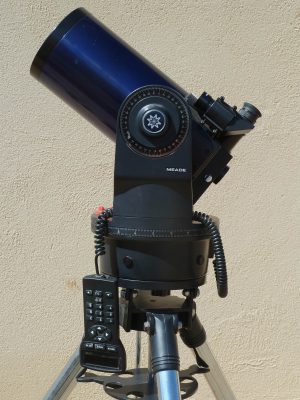 MEADE ETX 125
D=125mm, f=2500mm, f/15
The ETX 125 is a Maksutov Cassegrain telescope in an azimuthal fork mount with GoTo control.  Due to its long focal length, the ETX is particularly suitable for planetary observation etc.  The device has a 1¼" eyepiece connection.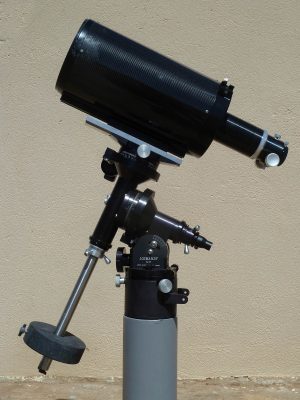 TELESCOPE SERVICES RC 8″ *
D=203mm, f=1624mm, f/8
The Ritchey-Chrétien Astrograph with its carbon tube is particularly suitable for astrophotography.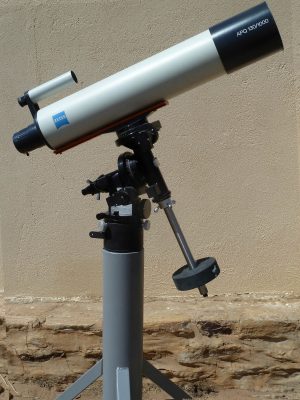 ZEISS APQ 5″ *
D=130mm, f=1000mm, f/7,7
The Zeiss APQ 5″ from Carl Zeiss Jena is a high end triplet Fluorite APO instrument.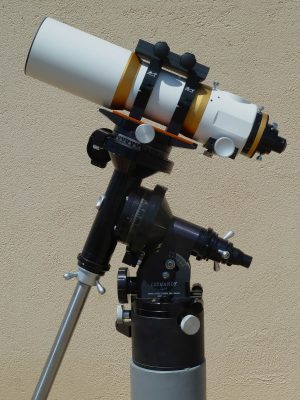 WILLIAMS APO 4″
D=98mm, f=600mm, f/6,3
The refractor has a 2″ eyepiece socket and a holder for the red dot finder.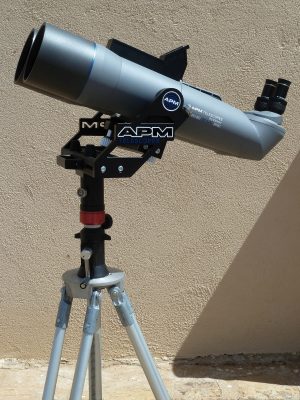 APM BINOCULARS

D=120mm, f=600mm, f/5,0
This pair of binoculars has a 90 degree view.
Eyepieces: 6 mm, 9 mm, 18 mm, 27 mm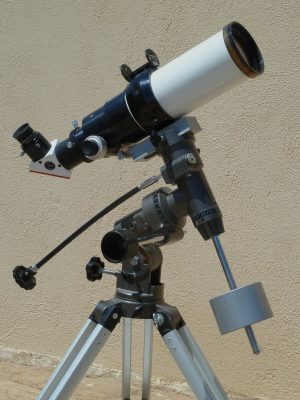 LUNT 60mm H-ALPHA SOLAR TELESCOPE

D=60mm, f=500mm, f/8,3
This solar telescope has an additional 50mm double-stacked etalon system.  It can be used either with a half width of <0.75 ångström or <0.55 ångström.  The zenith mirror houses a block filter B600.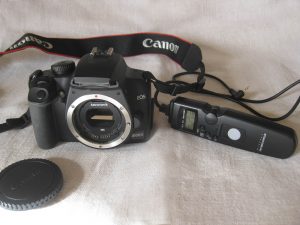 CANON EOS 1000DA
With this Canon camera the infrared filter was removed for optimal astrophotography.  A 2″ socket is available for the connection to telescopes.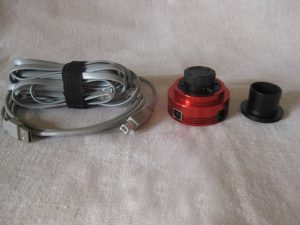 ZWO AS120 CAMERA
The ZWO AS120 can be used as a planetary- or tracking camera.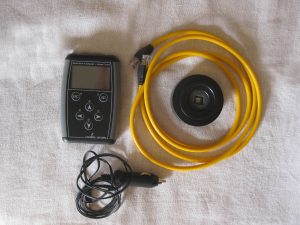 MGEN-AUTOGUIDER
The autoguider has a 50mm viewfinder as a guide tube.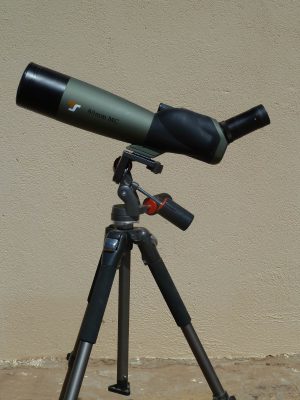 TS SPECTIVE 80
This device has a 20-40 x magnification and a 45 degree view.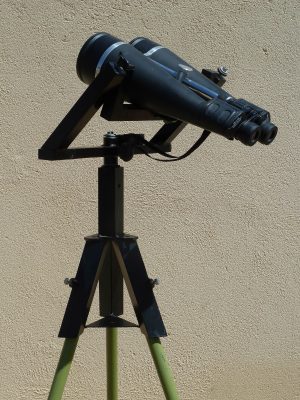 BINOCULARS 20×90
Field of vision:  50m / 1000m
Binoculars are best for simple, fast observations.  With an opening of 90 mm you can even observe relatively weak objects quite well.  Since an instrument of this size with 20x magnification can not be kept steady by hand for a long period , it is mounted on a stable tripod.
*) These devices have a minimum rental period of 3 days
Numerous eyepieces are available for visual observation for all telescopes:
1¼" SuperPlössl
6.4 mm, 9.7 mm, 10 mm, 12.4 mm, 15 mm, 18 mm, 20 mm, 25 mm, 26 mm, 32 mm, 40 mm
1¼" Celestron
K 9 mm, 10 mm, 20 mm, ER 20 mm, K 25 mm, K 40 mm
1¼" Zeiss
A 6 mm, A 10 mm, A 16 mm
1¼" Eudiascopic
25 mm
2″ Telescope Service
30 mm, WA 42 mm, 50 mm
You are also welcome to bring your own eyepieces.